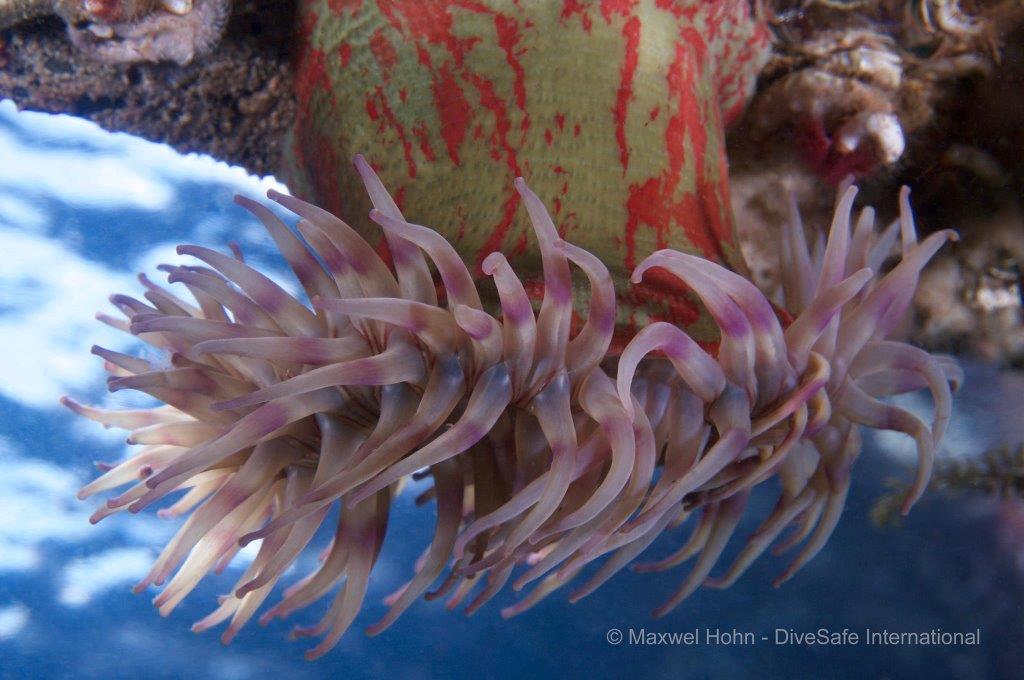 Scientific diving is the use of under water diving techniques by scientists to perform work underwater in the direct pursuit of scientific knowledge. This could be gathering samples, measuring growth of sea life, underwater observation etc. There are a lot of dive opportunities for scientific divers in and around Vancouver Island. Most of the work is done using Commercial SCUBA training due to its inexpensive costs, ease of entering the field and requirements of the scientists involved. One of the best schools to get your 5 week commercial SCUBA certification is DiveSafe International located in Campbell River on Vancouver Island.
Scientific divers are normally qualified scientists first and divers second, who use diving equipment and techniques as their way to get to the location of their fieldwork.
Training standards vary throughout the world and Canada leads the way in training standards for working scientific divers.
The Cert:
Commercial SCUBA Unrestricted
and/or
CAUS Diver (Limited)
Schools:
DiveSafe International

Bamfield Marine Station
Underwater welding
There are 2 types of underwater welding; wet welding and hyperbaric welding.
Wet welding is done underwater, in the water.
Because the weld is quenched so quick, the weld tend to be brittle and not structural quality.
We use wet welding for putting a temporary patch on a hole on a steel hulled vessel, or weld zincs onto pilings for corrosion protection or weld a pad eye onto an object for a temporary holding point.

In Hyperbaric Welding, the welding is done in an air pocket in a hyperbaric welding chamber. Divers are needed to get into the chamber and then once inside do their welding in a air environment while wearing confined space breathing apparatus. For hyperbaric welding, we can get a good quality pressure weld so generally this is used for pipeline repair for the offshore oil industry.

For most commercial divers welding is only part of what we do. Commercial divers do a lot more exothermic cutting than welding and we do a lot of rigging, inspection, cleaning, salvage, dredging and much more.
We do 10 times more burning/cutting than welding.

To become an underwater welder, one must become a commercial diver through a certified commercial diving school like DIVESAFE International and be certified to the national standard.
For underwater welding the diver must be trained and certified in surface supply diving with diving helmets, SCUBA is NOT allowed when welding!
Although the dive schools do teach underwater welding as part of the course, it is a basic level and students don't come out as skilled underwater welders but they are able to weld a sea can to the deck or a pad eye on an object for lifting.
Some students come to school already as a welder and they do very well and some students discover underwater welding at dive school and then go get their topside welding certification.
Either way, it's an exciting and challenging career.
Schools:
DiveSafe International is the only Underwater Welder Dive School on Vancouver Island. Programs run 2 times per year and fill up fast. Contact DiveSafe International at info@divesafe.com
The movie industry in Canada is booming and there is lots of work for divers in the industry right now. A commercial diver could work as a safety diver for the camera crew, underwater rigging, building underwater sets, instructing and assisting actors and even as stand ins. Most of the work is done in the Vancouver area, but sometimes remote set locations are in interesting areas. Most of the work is done on Commercial SCUBA. But some of the sexier movies include surface supply dive gear for the actors.
Certifications needed
Commercial SCUBA Unrestricted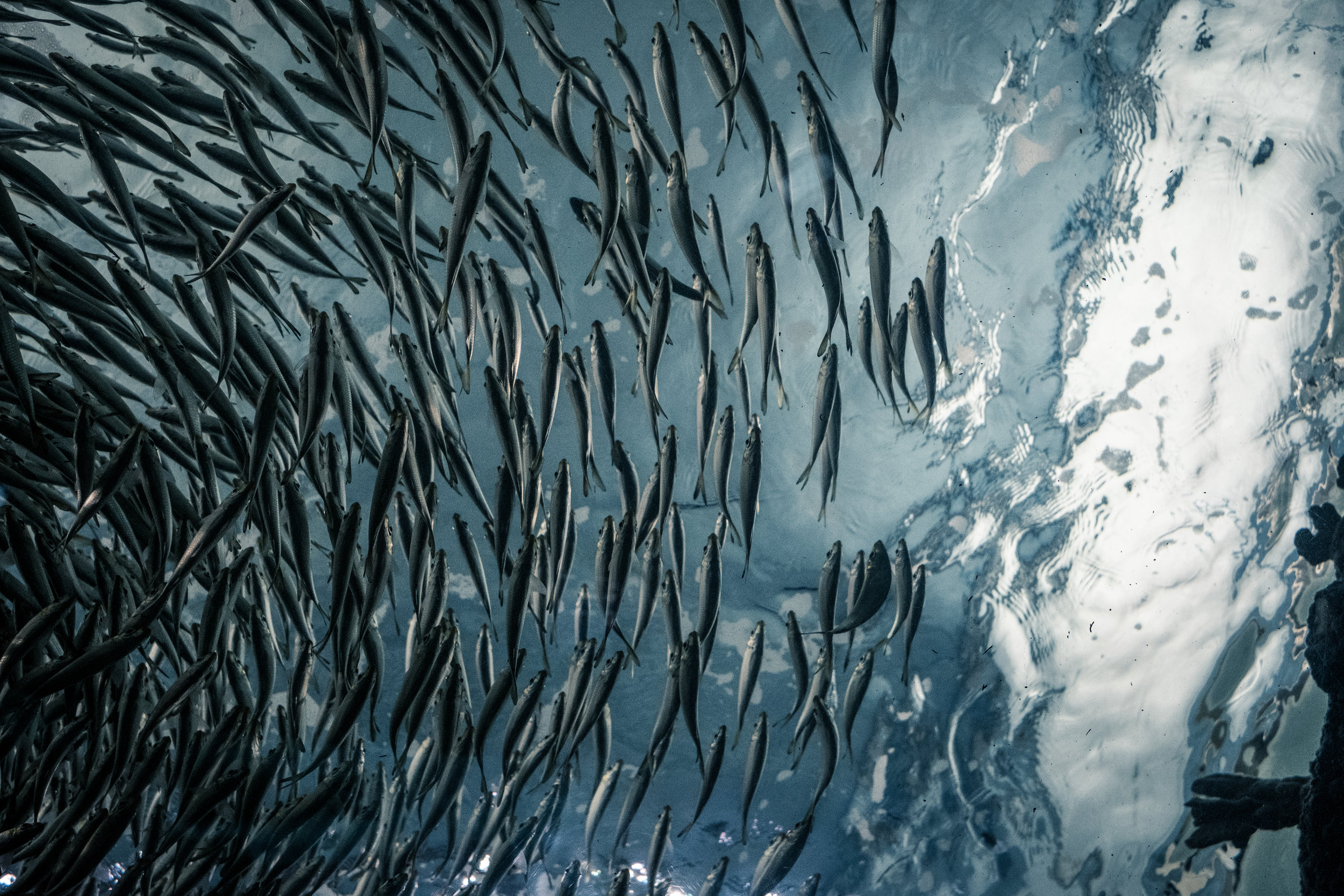 Aquaculture Diving is a huge industry and there is lots of work on the BC Coast, Canada's East coast, Australia, Chile, Asia, Newfoundland and many parts of USA,
The pay is good, usually full time with benefits, starting wages in BC is over $200 per day. And even higher on the east coast. Pay goes up pretty fast. Some perks are Living out bonuses, travel time paid and gear allowances,
A lot of the work is in camp. As a diver you will get to work in beautiful remote areas all over the coast. Get tons of experience and learn a lot.
Certifications needed
Commercial SCUBA Unrestricted
and/or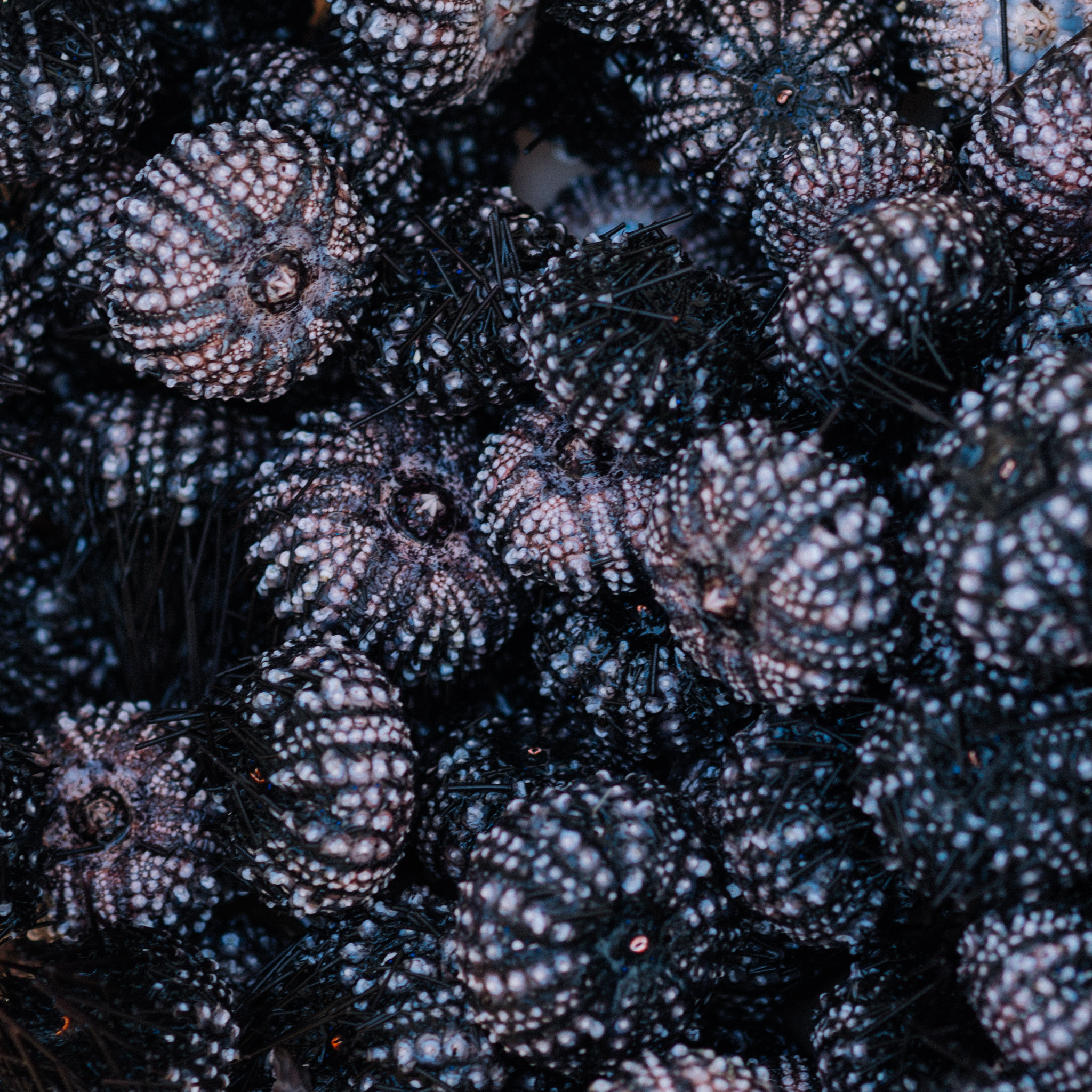 Seafood harvesters gather seafood and are paid by the pound. Prices fluctuate depending on the prices international. Dive Jobs are seasonal, usually in the colder months in Canada, as there is big demand overseas and the product is good. The seafood harvesting diver will work with a crew on a dive vessel. These jobs are very lucrative and it is good to stick it out for the first couple of years (learning the ropes) once you have a good position on a boat. In 3 or 4 months the diver has the potential to make a year's worth of wages.
Seafood harvesting is done up and down the west coast of BC and the east coast of Canada.
Certifications needed
Commercial SCUBA Unrestricted
and/or
Certifications needed
Commercial SCUBA Unrestricted
Public safety diving is the underwater work conducted by law enforcement, fire rescue, and search & rescue/recovery dive teams. Public safety divers differ from recreational, scientific and commercial divers who can generally plan the date, time, and location of a dive, and dive only if the conditions are conducive to the task. Public safety divers respond to emergencies 24 hours a day, 7 days a week, and may be required to dive in the middle of the night, during inclement weather, in zero visibility "black water," or in waters polluted by chemicals and biohazards.
In addition to basic diving skills training, public safety divers require specialized training for recognizing hazards, conducting risk assessments, search procedures, diving in zero visibility, using full-face masks with communication systems, and recovering evidence that is admissible in court. Some of the water they are required to dive in is contaminated, and they may be required to wear vulcanized drysuits, with diving helmets sealed to the suit, and utilize surface supplied air. At times, the decontamination process that takes place out of the water can be longer than the dive time.
In the USA, many public safety divers are volunteers, but career law enforcement or fire rescue personnel also often take on these additional responsibilities as part of their occupation. Firefighters will find the diving equipment has similarities to the full face masks and breathing apparatus worn in smoke filled environments.
Law enforcement personnel are also trained as public safety divers because of their training and experience in handling evidence and presenting evidence in court.
In Canada and other countries, public safety divers require certification as a commercial diver as well as further training in law enforcement, fire rescue, search and recovery etc. Getting the Dive certification can get you started in the field.
Certifications needed
Commercial SCUBA Unrestricted
The commercial construction diver works in a variety of settings and jobs. The interesting thing about construction divers is no job is the same, so you will acquire a lot of different skills along your dive career. Dive jobs are located all over BC and Canada. Most dive projects are done on surface supply but the type of project will dictate what type of commercial diver is required for the job. Any jobs using power tools or in an overhead environment need to be on surface supply. Jobs can be inland and ocean. Types of commercial construction diver jobs are: working on DAMS, bridge inspections, docks and marinas, new construction site assessments, salvage jobs, etc…
At your dive school you will learn about rigging, underwater tool usage, construction, assessments, welding, chamber operations and usage, dive stages etc…
A background in construction and tool usage is highly beneficial, but you will also learn a lot at your dive school,
The Big companies are in Vancouver, but there are others on the coast and throughout BC and Alberta, Ontario and the east coast.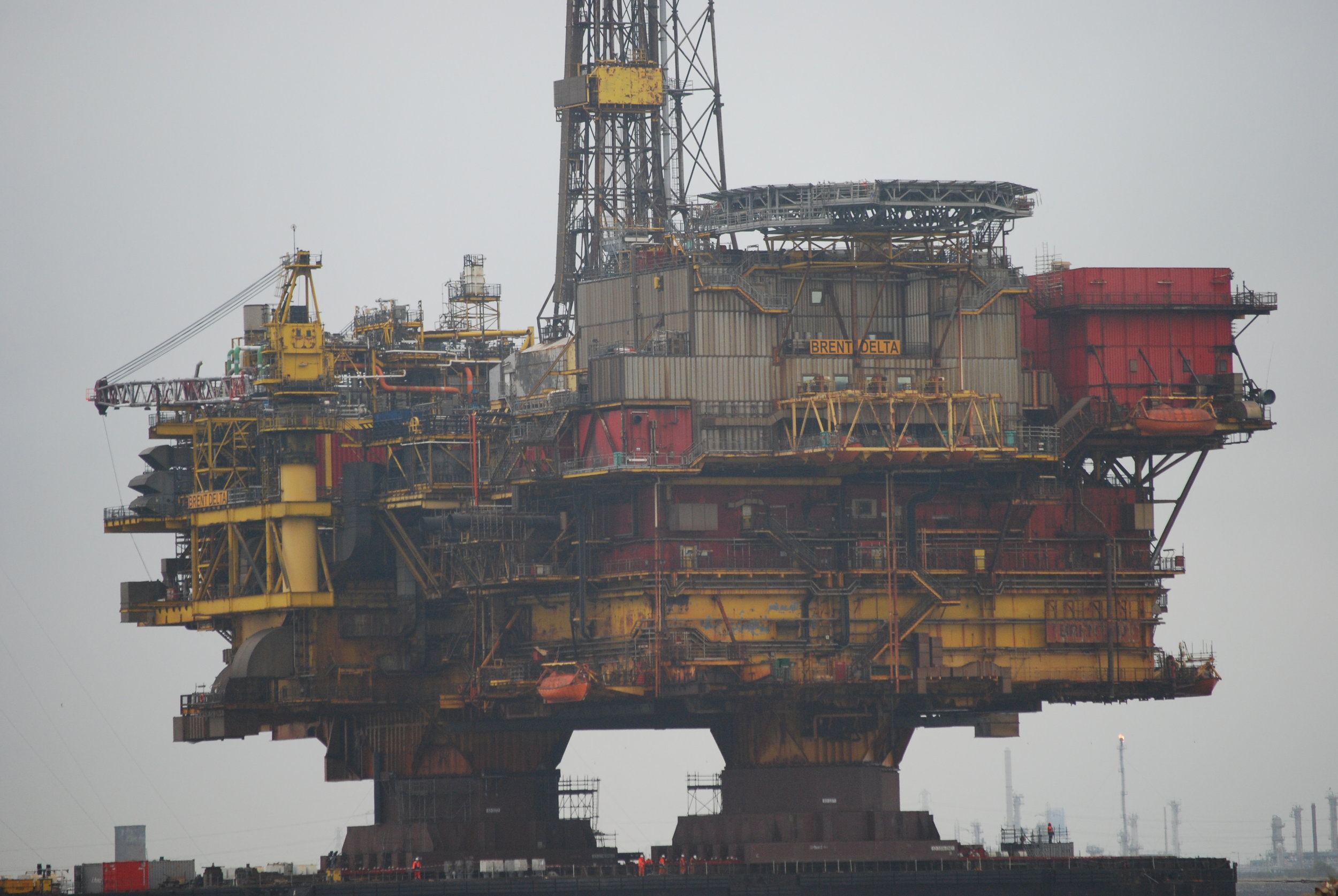 Off Shore Oil Field Diver
The offshore oilfield diver is highly trained in all aspects of surface supply diving. The work is international, the pay is good once you get through the apprentice stage. In Canada you will require the DCBC Unrestricted Surface Supply Diver course. This is offered in limited places around the world.
Schools:
In Canada the only commercial dive school Vancouver Island that trains to the offshore oilfield diver level is DIVESAFE International. It is internationally recognized for its professionalism and training.
Contact DiveSafe at info@divesafe.com. or go to their website at www.divesafe.com.
Note: programs fill up fast.
Underwater photographer - the underwater photographer is an amazing area of work to pursue. Some technical background is necessary but with the newest equipment underwater photography is open to everyone. As an underwater photographer you do not need to be commercially trained. However, if you are part of a commercial dive team on a dive job, getting paid, then you will need to have your DCBC Commercial SCUBA certification.
Underwater videographer- the underwater photographer is becoming in more and more demand. As above with the photographer it is necessary to have technical background. And you can jump in a video any time. But as above if you are part of a commercial dive team on a dive job, getting paid, then you will need to have your DCBC commercial SCUBA certification.
Certifications needed
Commercial SCUBA Unrestricted